Beyond GenAI : What's next for the enterprise?
Updated on October 4, 2023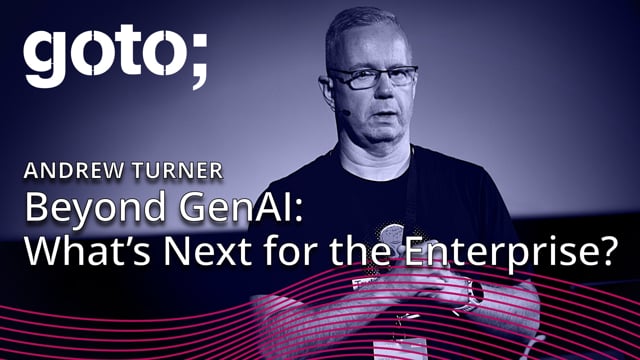 This video is currently available only for GOTO Copenhagen 2023 attendees.
Click to enter password.
Generative AI, exemplified by OpenAI and Google has emerged as a transformative technology, offering dramatic benefits, but also fostering chaos across the enterprise. So what should an enterprise do, now that the hype cycle and noise is finally starting to recede? This talk outlines a perspective of what is beyond this initial rollercoaster and helps the audience to understand more about the myths, promises and threats that every enterprise needs. Writing a term paper or a social media blog post is not enough. Clear eyed evaluation of enterprise capabilities is required to find real value and to reap the benefits of this paradigm shift in technology. Drawing on real life examples that have been shaped and delivered across enterprises recently, we'll map out traps to avoid and what to embrace on the path to your own AI powered by data journey.