Who We Are
Created for developers, by developers, GOTO is a software development content and events platform focused on gathering the best minds in the software community.
Top Videos
Latest Posts
March 2, 2021
Jill Wetzler and Evan Suttter sat down with Jørn Larsen to explore what companies could and should do to enable inclusion in the workspace, including what the best tools to accomplish that are and how important it is to have support from different groups in the company. Last but not least, they focus on a list of things that each one of us should do to start moving the needle.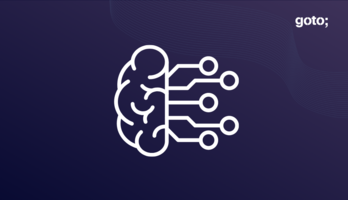 February 26, 2021
We break down Stanford associate professor of computer science Chris Re's recent talk on "Software 2.0" and "AI as an engineering discipline" and bring SVP of Unity Technologies Danny Lange into the conversation.
February 25, 2021
Running retrospectives can be intimidating, especially if you're just getting started. However, their importance in shaping teams cannot be contested. To ensure that you run successful retrospectives it is essential to understand what common pitfalls or antipatterns appear while running them. Moreover, in the second episode, based on the book "Retrospectives Antipatterns," Aino Vonge Corry and John Le Drew highlight the role of the facilitator as a team psychologist and what future retrospectives can do for you.