Who We Are
Created for developers, by developers, GOTO is a software development content and events platform focused on gathering the best minds in the software community.
Top Videos
Latest Posts
March 4, 2021
Software architecture concepts will definitely help software developers not only advance their careers but also do a better job in their current work. Simon Brown, the creator of the C4Model talks to Stefan Tilkov, co-founder and principal consultant at INNOQ, about why software architecture is something that every developer should understand, how the C4 Model can help with that and why diagrams are so useful in software development.
March 2, 2021
Jill Wetzler and Evan Suttter sat down with Jørn Larsen to explore what companies could and should do to enable inclusion in the workspace, including what the best tools to accomplish that are and how important it is to have support from different groups in the company. Last but not least, they focus on a list of things that each one of us should do to start moving the needle.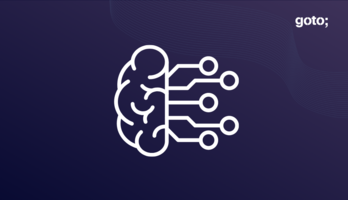 February 26, 2021
We break down Stanford associate professor of computer science Chris Re's recent talk on "Software 2.0" and "AI as an engineering discipline" and bring SVP of Unity Technologies Danny Lange into the conversation.