Sandworm Q&A
Updated on October 4, 2023
Author of "Sandworm" and "Tracers in the Dark". Writes about security, privacy, information freedom, and hacker culture.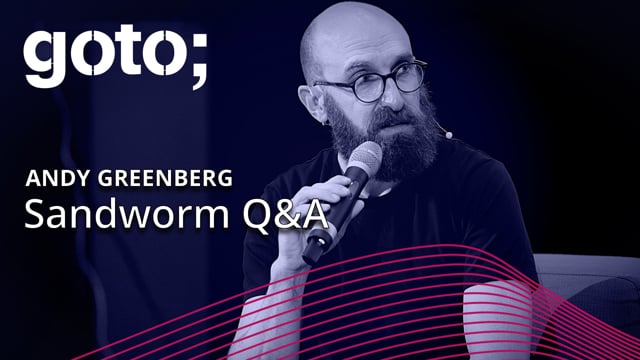 This video is currently available only for GOTO Copenhagen 2023 attendees.
Click to enter password.
Sandworm is one of the most dangerous teams of cyberwarriors in history. Working in the service of Russia's military intelligence agency, they represent a persistent, highly skilled force, one whose talents are matched by their willingness to launch broad, unrestrained attacks on the most critical infrastructure of their adversaries. They target government and private sector, military and civilians alike.
In this Q&A, we'll speak to author and WIRED cybersecurity reporter Andy Greenberg about his 2019 book Sandworm and how the story has unfolded in the years since, including in the midst of Russia's full-scale invasion of Ukraine—and what it all reveals about the cyberwars of the future.
3 min read
24 min read