Crypto Heist: The Aftermath of a Government Website Cryptojacking Attack
Updated on October 4, 2023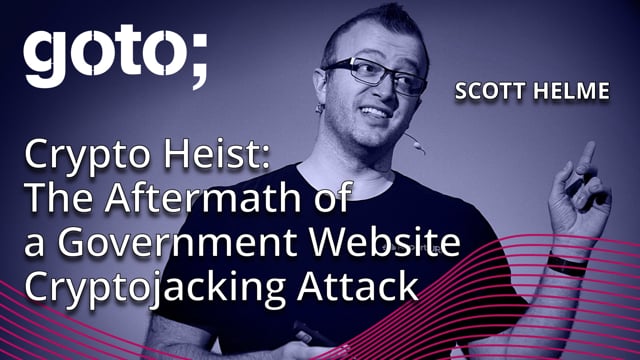 This video is currently available only for GOTO Copenhagen 2023 attendees.
Click to enter password.
I uncovered and investigated one of the largest Cryptojacking attacks ever seen, which impacted more than 5,000 websites that we know of. The attack also affected Government Websites all around the World, from the USA to Australia. For such a potentially devastating attack, we're lucky that all the hackers decided to do was mine Cryptocurrency. Just think of all the really evil things that are possible if you were to infect a website with malicious JavaScript. What would you do?
In this talk I'll walk you through the discovery and investigation of the attack, look at how Governments around the World handled their remediation poorly, and discuss how you can stop your website becoming the victim of similar attacks that continue to this day.