All sources (4)
Articles (1)
Sessions (3)
Showing 4 out of 4 results
Agile, Lean, and DevOps are more than buzzwords even though they have taken over the world at different times. The processes and technologies they employed have helped improve the entire world, not just the software world. Klaus Bucka-Lassen, Lars Kruse, and Malte Foegen debate the intersection and cross-pollination between the three worlds with a focus on applying them on all levels in practice in large organizations.
#Agile
#scrum
#DevOps
#Open Source
#lean
#software development
December 6, 2022
In his Lean Design Thinking talk, Michael McKay discusses how organisations and companies can utilise the new Lean UX methods to innovate and internalise actual user research in practical ways. The speech defines the premise of design thinking as a shared thinking tool that links design, business and technology strategic work together around a user experience core. This is done through video documentation of actual projects with engaging interviews of participants and customers. A case story is presented in which participants from a global Fintech company visit India to develop new products for this market using a novel 5 day sprint format. The talk finally addresses the three pillars of user experience innovation culture that companies and organisations use to incorporate the new design culture, giving advice and examples of how it is done in mid to large size corporations in Silicon Valley and elsewhere.
#lean
#UX
#design thinking
#design culture
Ever had that heavy disappointment when you join an 'empowered team' and realise that politics and hierarchy are still driving behaviour.. and it won't stop? Ever been frustrated that no matter what you do the political games just endlessly confuse and muddy any earnest attempt at doing work? Even in LeanAgile teams? What the hell is going on? Is it hopeless? In this talk, drawing from her deep practical experience as a transformation specialist, Katherine challenges traditional thinking by using Eastern Philosophical models as lenses to explore new ways of thinking of how politics and hierarchy arise even in the most LeanAgile environments – and has a few suggestions on what we might do about it.
#Agile
#lean
#team
#politics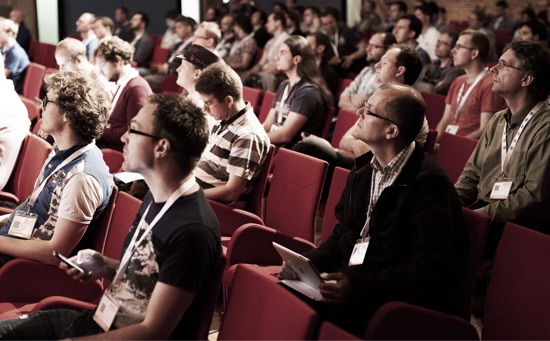 The case study is related to our E-commerce Web/Mobile Web Experience. We are in process of modernizing our website so we can be more nimble, and now we are working to organize the UX/Product/Tech team to ensure we can deliver delightful customer-focused experiences. We started with our product page, navigation experiences, and our mobile web experience. When we began the transformation— I noticed that there were a number of large scale heavy process experiences that do not necessarily return on investment, nor do they delight and excite the customer. We had to make a shift to developing a lean approach to delivering software fast that exceeded the expectation of our customers. We created a set of squads across all disciplines—UX/Product/Tech leadership and began the journey by starting with the customer problem and interacting with our customers much more frequently than before. We had some challenges along the way because leadership was used to seeing a big grand picture of what the future looks (mainly because of buy in and funding) prior to beginning the software cycle—we still run into that challenge, but by allowing the customer to drive, we are changing the organization to move faster. So it's a balancing act, but it's also a monumental perception shift that our organization is going through right now.
#lean start-up
#lean
#Transformation