The 12 Factor App for Data
Updated on October 3, 2023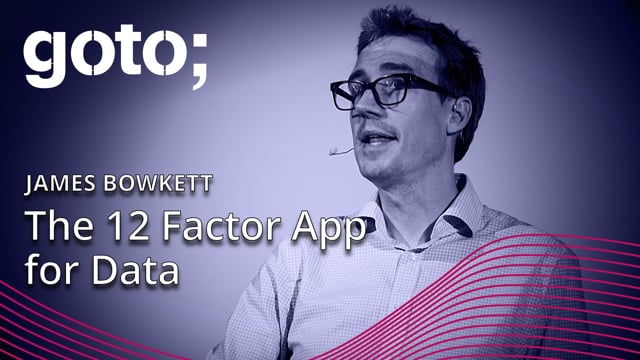 This video is currently available only for GOTO Copenhagen 2023 attendees.
Click to enter password.
Data is everywhere, and so too are data-centric applications. As the world becomes increasingly data-centric, and the volumes of that data increase over time, data engineering will become more and more important. If we're going to be dealing with petabytes of data it will be better to get the fundamentals in place before you start, rather than trying to retrofit best practices onto mountains of data. This only makes a difficult job harder.
The 12-factor app helped to define how we think about and design cloud native applications. In this presentation, I will discuss 12 principles of designing data-centric applications that have helped me over the years across 4 categories : Architecture & Design, Quality & Validation (Observability), Audit & Explainability, Consumption.
This has ultimately led to our teams delivering data platforms that are both testable and well-tested. The 12 factors also enable them to be upgraded in a safe and controlled manner and will help them get deployed quickly, safely and repeatedly.
This talk will be filled with examples and counter examples from the course of my career and the projects that my teams have seen over the years. It will incorporate software engineering best practices and how these apply to data-centric engineering. We hope that you can benefit from some of our experience to create higher quality data-centric applications that scale better and get into production quicker.
19 min read
4 min read