Digital Cash: What It Is and How It Works
Updated on December 5, 2022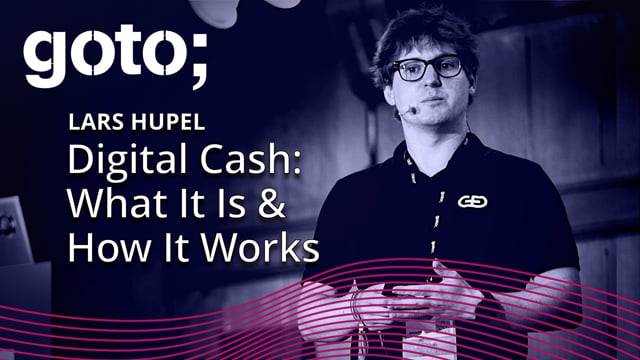 This video is currently available only for GOTO Amsterdam 2023 attendees.
Click to enter password.
When we think of "electronic payments", there are a lot of different interpretations: bank cards, credit cards, PayPal and the likes, mobile money, and cryptocurrencies. But they all work in widely different ways. Lately, many central banks – including the European Central Bank – have started investigating or piloting digital currencies to introduce yet another way to pay electronically. In this talk, I will explain the technical (and social) differences between those payment methods and give insights into how such a digital currency platform could be designed.