LEGO House
Updated on June 13, 2023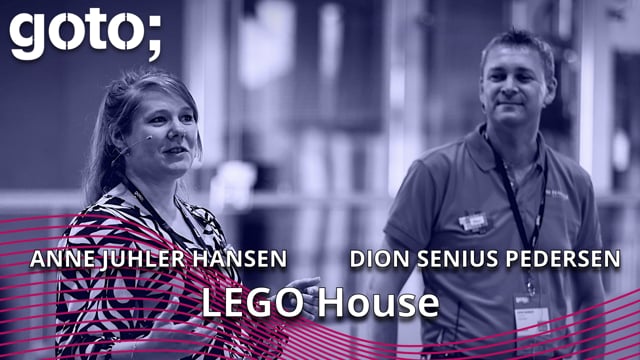 This video is currently available only for GOTO Aarhus 2023 attendees.
Click to enter password.
City Architect is a one-of-a-kind experience at LEGO House that utilizes augmented reality technology to offer an engaging and educational playtime with LEGO bricks. This city construction game lets users create their very own LEGO city, combining the classic LEGO brick play with the modern technology.
Previously, the City Architect experience relied heavily on hardware components, which required frequent maintenance and provided an instable experience. However, with the adoption of cloud technology, the environment is now able to offer a more flexible and scalable solution. By transitioning to the cloud, we've significantly improved the stability and reliability of our game, resulting in reduced downtimes and an overall higher quality experience for our users.
The success of City Architect highlights the immense potential of cloud technology in the experience industry. At At LEGO House, we're thrilled about the opportunities that cloud technology unlocks for us. By utilizing cloud technology, we're able to push the boundaries of what's possible and create a highly flexible platform that allows us to easily develop digital themes and continuously improve our experiences. This enables us to provide our visitors with unforgettable experiences that are both innovative and engaging.
By leveraging the latest cloud technologies and best practices, we're committed to delivering exceptional experiences for our visitors, while also setting the stage for future innovations at LEGO House. We look forward to sharing our cloud story with you.