How Our First On-Site Conference Since March 2020 Went
Updated on June 29, 2021
2 min read
After more than 15 months, we finally got the chance to safely meet in person! Check out some of our favorite moments from GOTO Aarhus 2021.
After more than 15 months, we finally got the chance to safely meet in person!

We had a blast catching up with those who joined us at the Aarhus Marina earlier this month for three days of learning, connecting and re-adjusting to meeting peers in the real world again — all getting a nice reminder that you can no longer get away with no trousers at a conference quite the way you can at an online event.

We can't wait to do it all again next year, but we don't want to wait that long until we meet… so join us in Copenhagen this November where we'll do it all over for GOTO Copenhagen 2021.

---
A small step for womenkind, a big step for Aino
Long-time friend of GOTO and top-rated speaker Aino Vonge Corry took the stage after a long break, ready to sign her new book Retrospectives Antipatterns and talk about what patterns recur in "bad" retrospectives and how to avoid, or remedy, given situations — if there was one piece of advice to take away from her talk on retrospectives it would be her quote from Norm Kerth, below.

"Regardless of what we discover, we must understand and truly believe that everyone did the best job he or she could, given what was known at the time, his or her skills and abilities, the resources available, and the situation at hand."
Norm Kerth


---
GOTO at both ends of Hannes's pandemic experience
For Hannes Lowette, GOTO conferences were at both ends of the pandemic with his last talk taking place at GOTO Oslo back in March 2020 and his first talk back at GOTO Aarhus in the form of a highly insightful Mario Kart guide to building a career.


Hannes shared a ton of interesting points as he explained the importance of setting goals and reaching them with small steps that are just out of your comfort zone, gradually increasing difficulty in those steps to reach new personal records.


---
Their words, not ours!

We asked our attendees how was their experience at GOTO Aarhus.
It's really awesome to hear some great talks and hang around some real people. Very inspirational to get input from clever and motivated people.
– Sine Flarup, teamlead –

Many interesting topics which gives new valuable insight to areas that you were not aware of before.
– Rune Fredshavn, lead RPA developer –

This was the first IT conference I attended where I did not fall asleep or felt like falling asleep during talks – and I think that, besides the great topics, it was because of the amount of natural light we were exposed to in the rooms and because we had to go outside and have fresh air.
– anonymous –
---
Next up…
We are so excited to share that we have two more in-person conferences taking place this year. We return to our beloved capital cities, Copenhagen and Amsterdam, with an exciting line-up of 50+ speakers at each event.
GOTO Copenhagen
8-12 November, 2021
While we wait for GOTO Aarhus to come around again next year, join us at GOTO Copenhagen as glögg season approaches for more captivating talks and hands-on sessions from industry leaders.
Read more
GOTO Amsterdam
6-9 December, 2021
Join us in the heart of Amsterdam at the iconic Beurs van Berlage to close out the year on a high note with a week of masterclasses, technical talks and big picture keynotes surrounded by some of the brightest minds in tech.
Read more
17 min read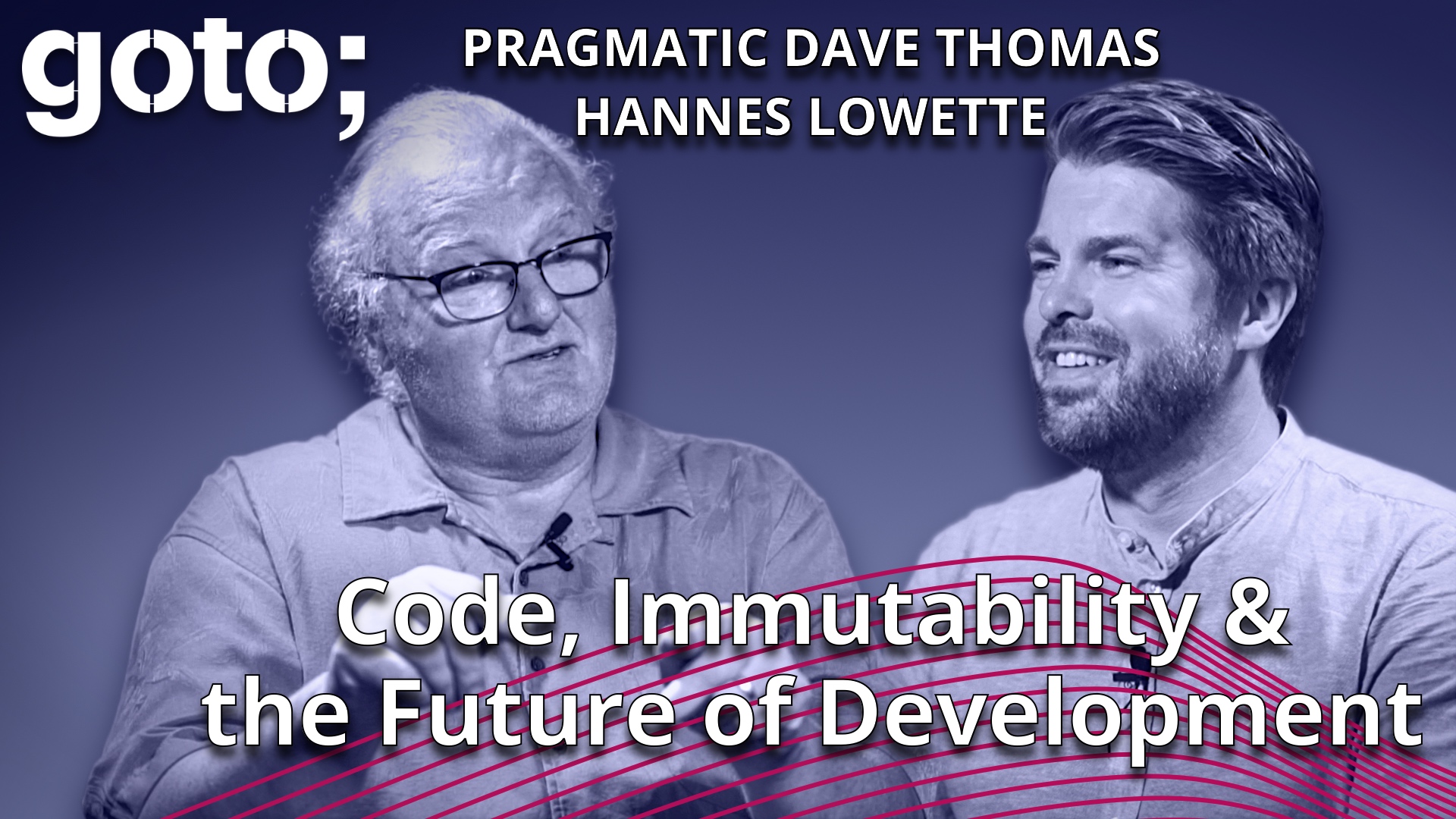 29 min read