Who We Are
GOTO gathers the brightest minds in the software community to help developers tackle projects today, plan for tomorrow and create a better future.
Learn from thought leaders and innovators with top-rated videos released daily, and at our year-round conferences, masterclasses and meetups.
Top Videos
Latest Posts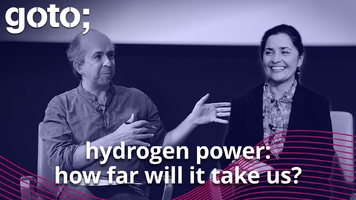 December 7, 2021
Explore the developments and use cases for hydrogen-powered aircrafts with rocket scientist, aerospace engineer, professor, and CEO and founder of Hydroplane, Dr. Anita Sengupta, interviewed by editor of "97 Things Every Programmer Should Know," Kevlin Henney.
#future of tech
#engineering
December 2, 2021
Is your Java application ready for the real world? Join Markus Eisele and Natale Vinto, authors of the book "Modernizing Enterprise Java," and Ana-Maria Mihalceanu, developer advocate at Red Hat, to uncover key ways to modernize your Java application.
#java
#cloud-native
#microservices
November 30, 2021
In this Unscripted episode, Denise Yu and Jiaqi Liu give you insight into their path to becoming senior engineering managers at Github while covering what the position is like. You'll learn about glue work and how speaking at conferences can influence your career.
#career
#Work
#senior engineering manager