All sources (3)
Articles (3)
Showing 3 out of 3 results
The pandemic and remote work have changed the direction of the DevOps movement. Find out what lies ahead with Hanna Park, community manager at Mattermost, and PJ Hagerty, head of developer relations at Mattermost, in their discussion at GOTO Copenhagen 2021.
November 16, 2021
Over the years, the way organizations and teams operate in software development has changed quite a bit. In this post we explore Sander Hoogendoorn's talk on how organizations and teams doing software and product development can transition to focus on delivering value using the ever-evolving and self-organizing power of microteams.
July 21, 2021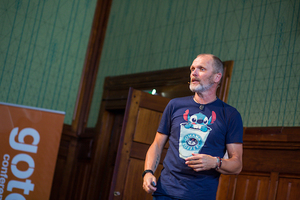 Asynchronous dev teams perform best. We've all heard this statement at some point, but what does "asynchronous team" actually mean, and what does it take to run one successfully? We asked Brendan O'Leary, senior developer evangelist at GitLab, what his thoughts were.
May 26, 2021