All sources (3)
Articles (1)
Sessions (2)
Showing 3 out of 3 results
Get a quick overview of what causes "negative stress" in a developer's life and what skills can help you overcome it and get back to working with passion on a project. Mindfulness and psychological safety can play a crucial role as noted by John Le Drew and Markus Wittwer.
January 26, 2021
We all get stressed at work. Even folks who are not "on-call" feel the pressures of responding promptly to issues throughout the day (and night) related to the distributed systems and distributed teams we work on and with. So, how can we recharge and refocus ourselves during the workday? Through a combination of breathwork, light yoga flows and meditation, Adam will share tips and go through exercises on how to be more mindful at work. Whether you're an experienced yogi or never touched a yoga mat, this is one live demo you definitely want to attend! *No need to bring special workout clothes or a yoga mat! This session will be all about things you can do comfortably at work including at your desk.* Adam is a certified (and insured!) yoga instructor (RYT-200) 🙏🏻🙏🏼🙏🏽🙏🏾🙏🏿    and has taught classes at tech conferences like DockerCon in addition to leading Hatha and Vinyasa Yoga public classes and private lessons in his hometown of San Francisco.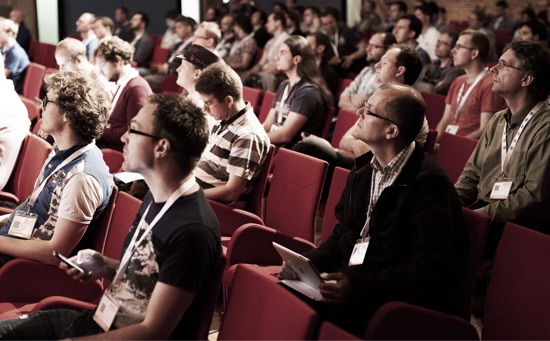 **Markus guides people in companies to create better products and services by helping them learn and change more quickly**. Agile is the organization's answer to complexity, mindfulness is your personal answer! Agile is a huge success story. Originating in IT, agile has now become a movement that is transforming entire organizations. Mindfulness will have a similar impact on the way we work in the coming years. In recent years, a modern mindfulness practice has emerged that allows you to train exactly the individual skills it takes to work well and live contently in a complex environment. **In this interactive talk, Mark will show what constitutes a modern mindfulness practice, how mindfulness and agile complement each other, and why he believes that the same success factors will take effect in spreading mindfulness as in spreading agile**.